Technical and scientific translation service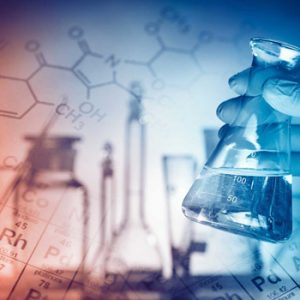 Since 1990, Studio Interpreti Milano has gained valuable experience in the field of technical and scientific translation services and is now recognised as an advanced translation agency, strengthened by a team of specialised translators each in a specific field of technical or scientific expertise.
Technology concerns an increasing range of industrial, medical and scientific applications, in which terminological precision is fundamental for the correct translation of the text. Whether your technical document concerns a medical device, an automotive component, technopolymers or imaging diagnostics, Studio Interpreti Milano will be able to convey even the most complex concepts in the desired language, providing high-quality technical and scientific translations.
Working with Studio Interpreti Milano means being able to count on a highly professional linguistic partner that does everything for you: we are a translation services agency that centralises the entire process of managing translators, translation quality control and administrative management; all this translates into significant time and cost savings for client companies, which can thus strengthen their presence on international markets.
In the event of large translation projects requested with a quick turnaround, Studio Interpreti Milano has the resources needed to complete the work within the established deadlines and with the right accuracy.
Thanks to the close synergy between our internal coordinators and translators and the network of external linguistic consultants, Studio Interpreti Milano offers a comprehensive service with the following strengths:
Compliance with delivery times, even if urgent.
Competitive technical and economic offer.
Our team receives constant training and stays up to date through participation in technical workshops, courses and specialist seminars.
Close attention to the client's expectations, in linguistic, cultural and brand reputation terms.
Guarantee of maximum confidentiality of the information shared.
Consolidated scientific and technical know-how, applied to every phase of linguistic production.
Technological updating through specific software to support translation and operational management.
Systematic linguistic control for greater uniformity and terminological accuracy, achieved through glossaries and style guides.
Painstaking revision, editing and proofreading of the texts.
Careful localisation and adaptation according to the target audience.
Excellent position in the translation industry and high customer loyalty.
Technical translations: a qualified professional service
The translation specialties of Studio Interpreti Milano notably include the industrial technical translation service, ideal for managing multilingual documents for both internal and external use, catalogues and marketing materials for various industrial and hi-tech sectors.
We specialise in translations for construction, the materials sector, mechanical engineering, metallurgy, telecommunications, information technology, nanotechnology, robotics, automotive, textiles, energy and plastics.
Our technical translations are mainly used in:
User guides and manuals for technical and scientific equipment.
Press releases with high technical content.
Safety data sheets and technical specifications.
Tender technical specifications.
Trade fair and marketing material.
FAQs and market surveys.
Supply contracts.
Insurance reports and inspection reports.
Scientific translations: why choose Studio Interpreti Milano
We pay particular attention to medical or clinical diagnostics translations because behind the translation lies the desire to protect human life and even a trivial error could have serious consequences.
Our commitment is not limited to searching for the most appropriate technical and scientific terminology but focuses on translating every element of the document, whatever the nature: for example, an error in the translation of an analysis procedure or the wrong transcription of the number of drops of a reagent to be added to a sample could give erroneous results and risk making the patient appear healthy even when they are not, or vice versa. For further details on technical and scientific translation, we recommend that you also visit this link.
The agency Studio Interpreti Milano specialises in medical and scientific translation services for:
Diagnostic and therapeutic protocols.
Publications in specialised journals, scientific papers and popular articles.
Clinical studies, analyses and research.
Reports, medical records and informed consent forms.
Medical manuals.
Websites scientific and pharmaceutical.
Package leaflets, brochures and chemical-pharmaceutical documentation.
Ask for a quote